The best quality and best price DIRECTLY from the makers.
It is specially designed, cut and assembled for you. We guarantee Responsible Manufacturing, in compliance with social and environmental standards. We use canvasses with the following labels:

We want to make a tailor-made product that you will be satisfied with over time thanks to its quality and strength.
Guardtex's founder, a passionate sailor, decided in 2010 to design the sail protections he needed and that didn't exist. His main criteria were ease of use and durability. Making the best products so that they are accessible for users was and is what drives him. In the past 5 years, our models have become a reference in offshore racing and we can now announce that all the winners of mythical races are equipped with one of our sail packs.
In 2017, the founder of Guardtex also created the first illuminating fabric, not a LED glued or screwed on the poles but a weaving of sewn illuminating optical fibers for which Guardtex Inc holds the patent and which has just passed UL certification : Kanvaslight ! It is the 1st safe textile luminaire. Thanks to Kanvaslight your bimini protects you from the sun during the day and in the evening, it allows you to organize after-parties on board.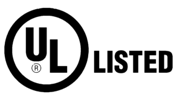 We wish you to enjoy many peaceful years with all our products !